Tributes
Thanks to all of who have helped to keep the Alexander Art Trail through donations of time and supplies.
Lenny and the team from Eastern Maine Building Supplies
Linda Richards and Fred Olson
Liz and Ted Carter
Douglas and Karen Poor
Teri Wade
Carl and Rhonda Oaks - (Remember to please shop local first.)
Jimmy Davis and his team from Pleasant Lake Campground
Michael White
David Porter
Hans and Grazyna Kirsch
Mike Simon
Brian Giles and the Students from Calais Union 106 School Department
The children from Alexander Elementary School and their teaching staff.
Artsipelago & Culturepass Team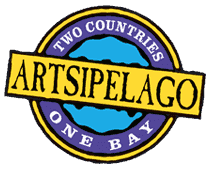 &copy 2004-2023 Alexander Art Trail All rights reserved.